✔ Satisfaction Guaranteed
We are open and manufacturing custom products. The coronavirus has not stopped our production.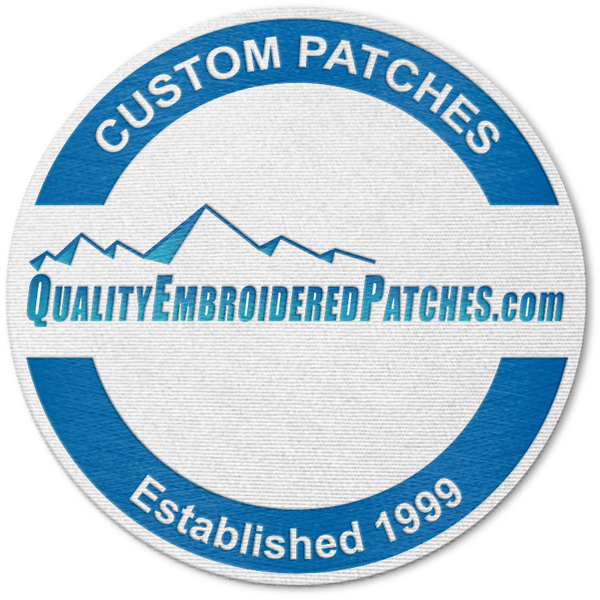 Custom Embroidered Patches
Over 100,000 satisfied customers! At Quality Embroidered Patches we make it easy to create, order, and have your custom patches in no time at all. All custom embroidered patches are made to your design, whether it's motorcycle patches, military patches, or a single custom patch, we have you covered. We make our patches with the highest attention to detail for everyone!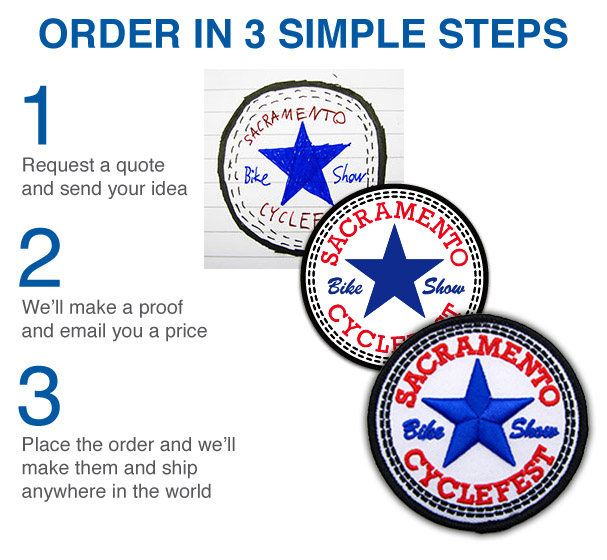 Ordering Custom Patches Made Easy
Turn your idea into a custom patch. Simply fill out a free quote and receive a reply via email with a digital proof for your patches along with a quote. There are no minimum orders. Even if you have never ordered patches before, we'll walk you through the simple process and make sure the patches are exactly how you want them before you order. There's no obligation to buy. What are you waiting for?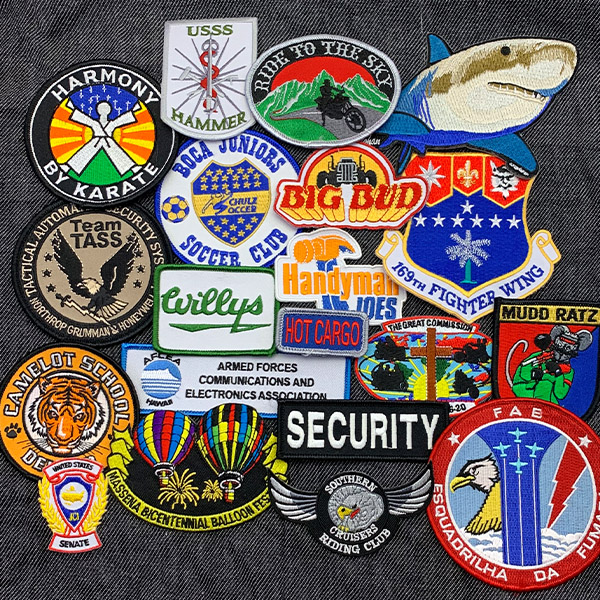 Quality Embroidered Patches
With over 20 years of experience we know what stitching will turn out and what will look messy. When you work with our artist they will create a digital proof from your ideas or design that will embroider correctly. Text that is too small or details that are too complex will not sew properly. We'll help you make sure your patches look the best they can.
GET YOUR FREE QUOTE
Whether you have a design ready to upload or just a rough idea, our artists will help finalize your patches. Fill out the form to get started. No cost and no obligation to buy!
Large file attachments may take a little time to upload, so please be patient, you'll see a green confirmation once the quote has successfully sent.
OUR COMPANY HAS BEEN TRUSTED BY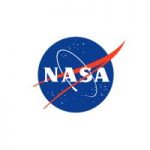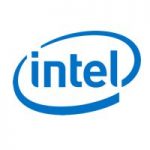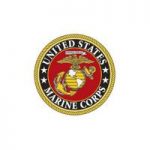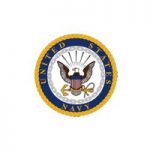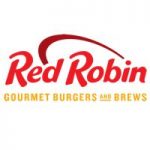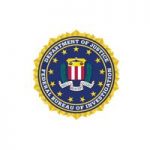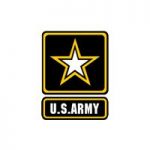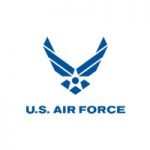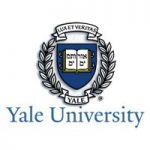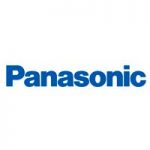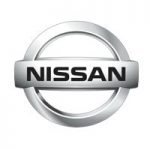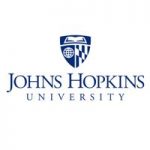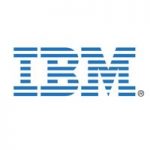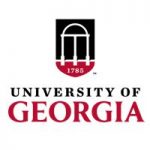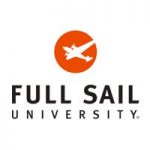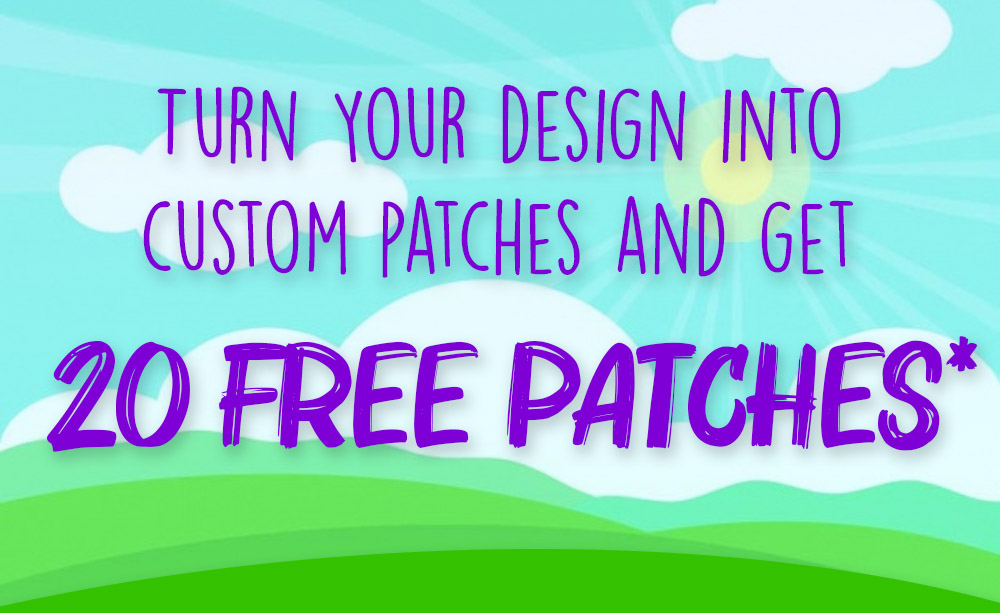 *Receive 20 free patches on your next order of 100 custom patches or more. View Terms and Conditions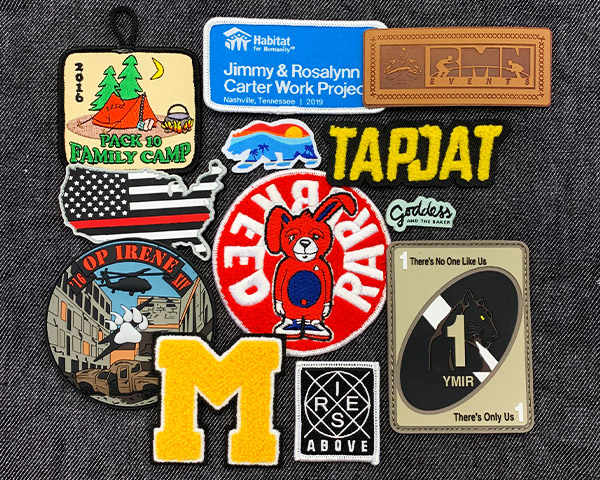 PVC, Woven and Leather Patches
Looking for more than embroidered patches? We can help you with all of your needs. We offer a wide variety of patch styles. PVC patches are flexible rubber patches that allow for great detail and a unique look. Woven patches are finely stitched patches that allow for greater detail with a closer resemblance to a traditional patch. Leather patches are embossed with your logo and no color. They are great alternative to an embroider patch. Chenille patches have a thick puff material and are commonly used on Letterman jackets. No matter what type of patch you are looking for here at Quality Embroidered Patches we can help

"I just wanted let you know all of our patches arrived yesterday and man they are great. You and your staff did an outstanding job for our club and I just wanted to express my sincere thanks for a job well done." – Cecil

"I got my patches today and I could not have been more pleased. The attention to detail and craftsmanship is incredible. Luke you also delivered it to me fast and I really am impressed with your company. Please tell your folks thank you and good job." – Steve

"I just got the patches today, and I wanted to say that they look absolutely awesome, even better than I ever imagined they would! Thank you so much, and it's been a pleasure doing business with you guys!" – Daniel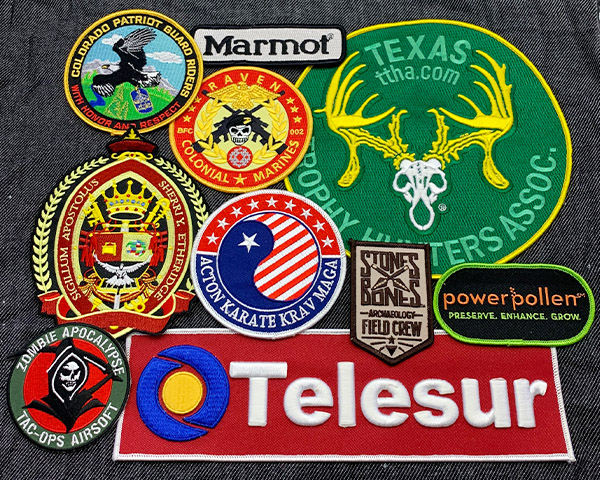 Custom Patches For Your Business
We've created custom embroidered patches for some of the top organizations in the world. Send us your logo or idea and our team of artists will turn it into a professional patch. These are great for promoting your brand or giving your team a polished uniform look.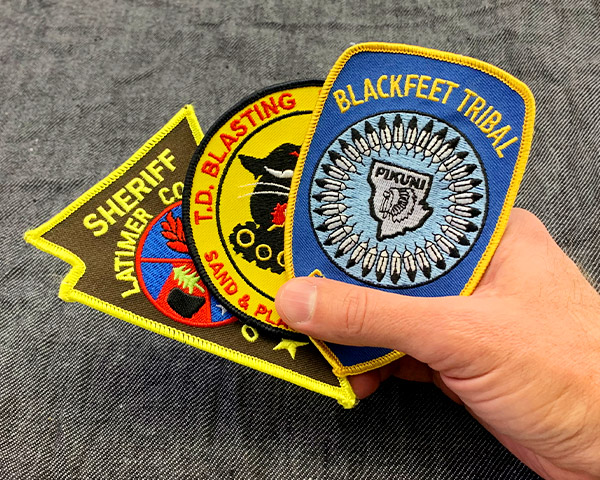 No Minimum Order
At Quality Embroidered Patches our prices are cheap, our quality is the highest and our customer service is the best! Since 1999 we've been making patches for the smallest groups to the largest companies in the world. No matter your needs we can help. Looking for a single custom patch? No problem. There is no minimum order. Looking for thousands of patches, no problem. Our state of the art factory can make as many as you need. We take care of the digitizing so you don't have to. Just send us your idea and let us do the work for you.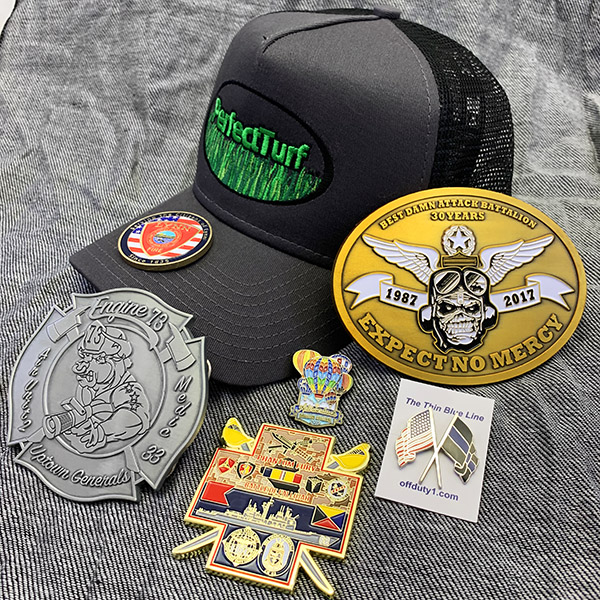 Want to pair your patches with other swag?
We can direct embroider onto hats and shirts. We can manufacture custom belt buckles, coins, pins and more. We can use the same design for your patches and place it on other items. Create your own set of custom apparel or swag to promote your organization!
Frequently Asked Questions
Why Order Custom Patches From Us?
Sign up for our newsletter to receive special offers and promotions!