Flexible – Durable – 3D Molds – Bold Colors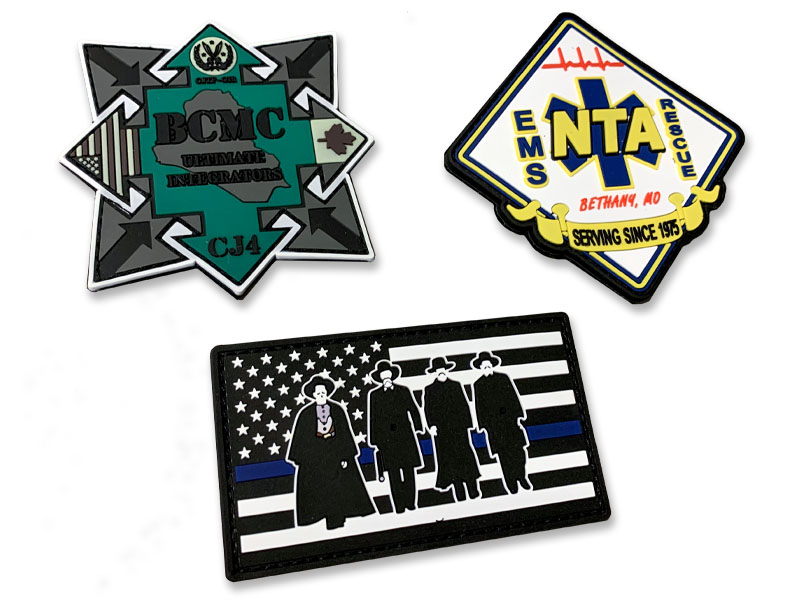 Make Your Own PVC Patches
Our PVC patches are the epitome of durable, cool, and 100% customizable. Choose your shape, colors, and backing to make a unique, rugged, and highly noticeable patch. Get started by sending us your idea. If you have artwork already just upload it through our free quote form. We'll send you pricing info and a digital proof for your approval.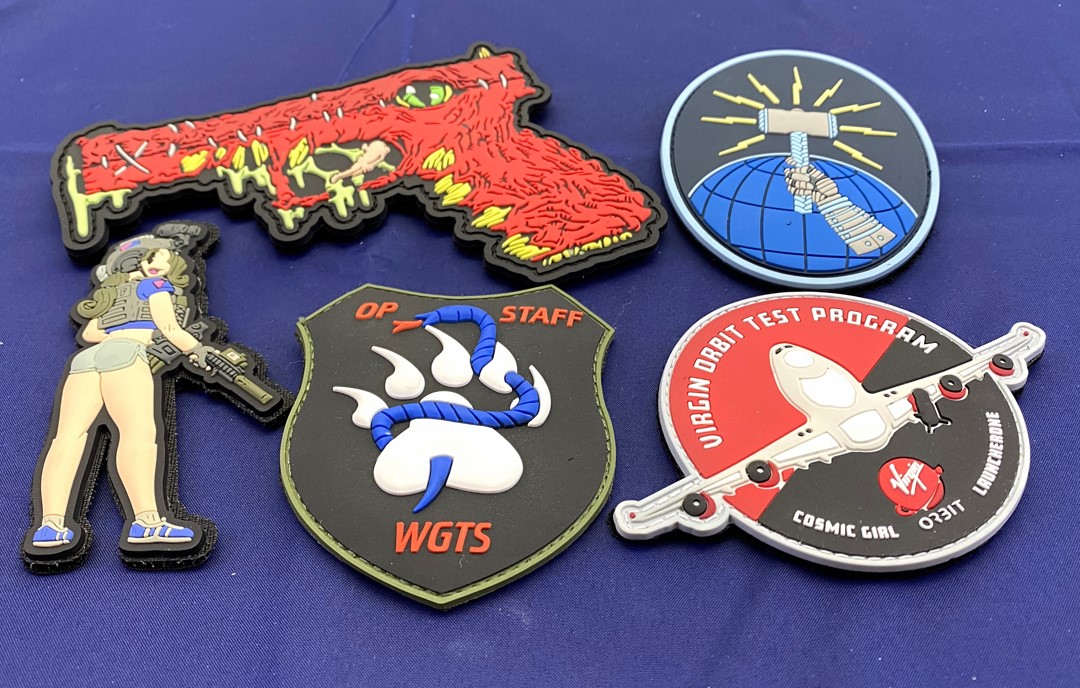 Ordering Is Easy
Send us your logo, a rough sketch, or a description of your idea. Even if you have never ordered patches before, we'll walk you through the simple process and make sure the patches are exactly how you want them before you order. There's no obligation to buy so find out what your custom patches could look like today!
GET YOUR FREE QUOTE
Fill out the form below to get started. The only way to get accurate pricing info is for us to know the size and quantity you need. There's no obligation to buy!
Large file attachments may take a little time to upload, so please be patient, you'll see a green confirmation once the quote has successfully sent.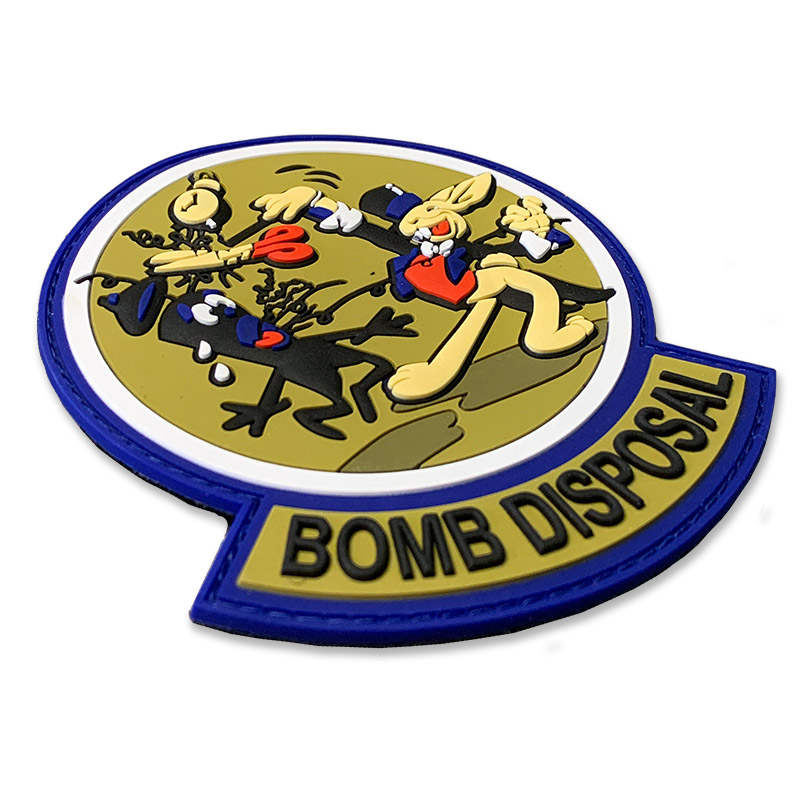 Patches That Pop
We can make parts of these PVC patches 3D, or we can make them completely flat. Give your design an extra dimension. These patches can be made with up to 7 colors. We do have a 50 piece minimum for this type of patch, so if you want to order less than 50, you might want to go with our standard embroidered patches.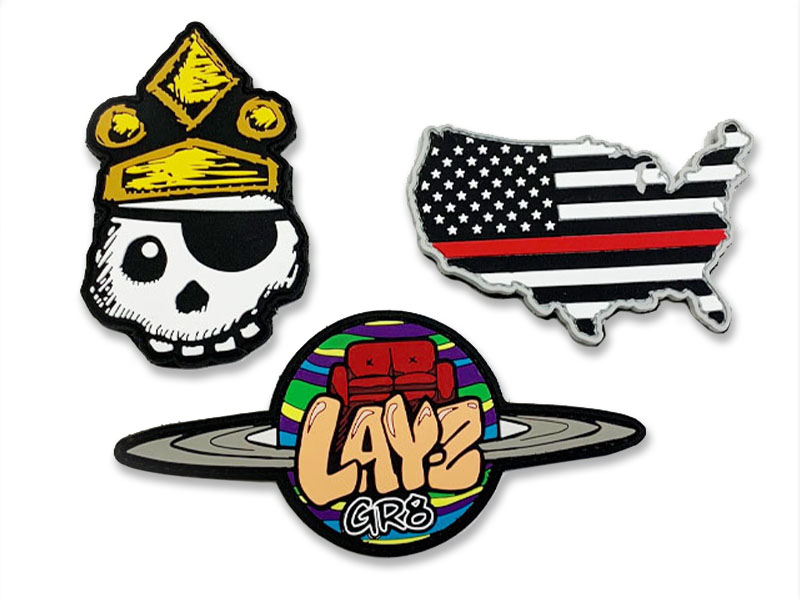 What Are PVC Patches?
PVC patches are manufactured by pouring colored soft PVC into molds. There is a base color and each new layer is placed on top of it, creating a unique, cohesive soft PVC patch. Each custom design will have its own physical metal mold, if you want to make the same design but at a smaller size, you will have to create a new mold for it.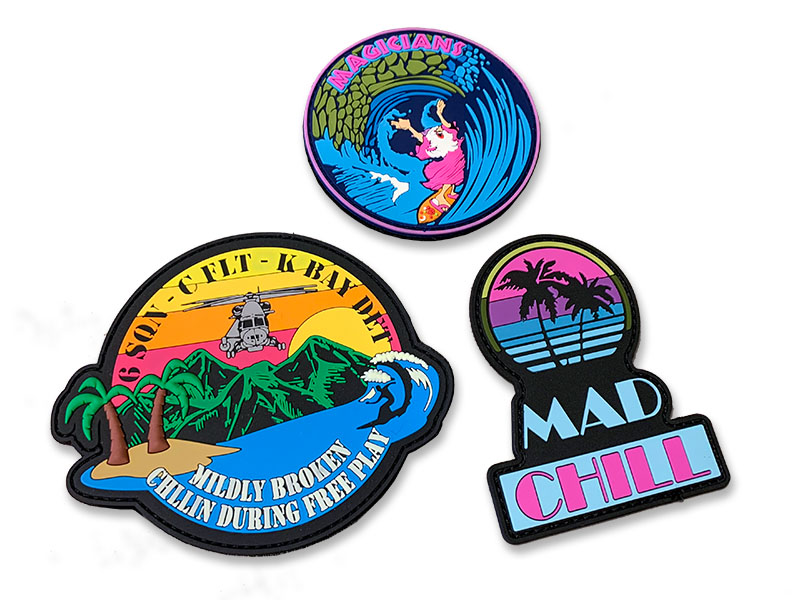 Bold Colors - Bold Designs
When you see a PVC patch in person you will notice how the bright colors stand out. These patches allow for rich solid colors that are sure to catch everyone's attention. We can also make glow in the dark PVC patches if you want to be more visible at night. Send us your idea and one of our trained artists will help you finalize your idea!
Frequently Asked Questions
Our patches are custom made. That means they can be any size, shape and design. To get started all you have to do is fill out a quote or email your idea to us at info@qualitylapelpins.com One of our professional artists will reply with a digital proof and a quote to have your design made into a custom PVC patch.
Why Order Custom Patches From Us?