Choose the right backing for your custom patches. We want to make sure you can fully understand each of our backing options we offer. Each backing represents a different purpose and you will need to determine if you want a permanent backing or a temporary backing. Each has advantages and disadvantages, be sure to discuss your options when speaking with your artist.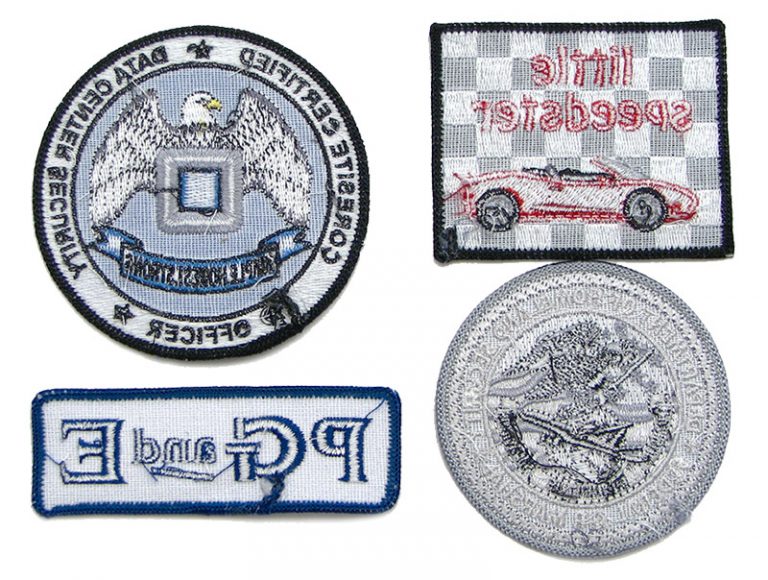 Sew On Backing
The "twill" backing is the natural canvas that we embroider on and if you request no backing or a sew-on backing, this is how your patch will come. This is our most affordable and popular patch backing. We always suggest sewing your patch on, as this is the most secure means of attaching your patch and will give it the longest life span during its use.
Iron On Backing
These patches can be applied to most fabrics by just using the iron you have at home. Iron on patches are long lasting and dependable. They are easy to apply and will stay put for years to come. We recommend putting a piece of cloth between the patch and the iron when you are applying it.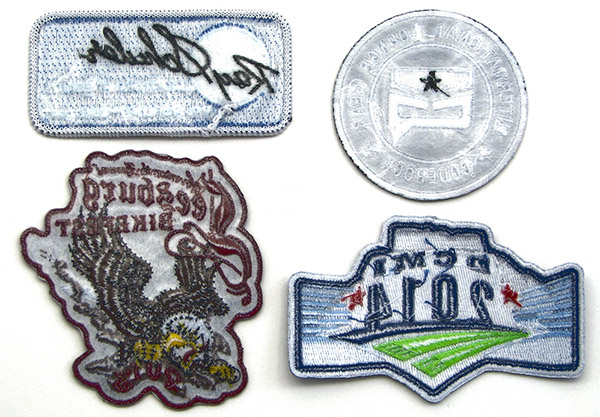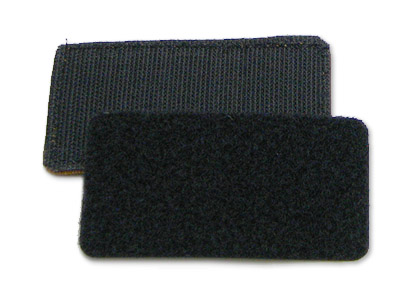 Velcro Backing
Can't you just hear it now? Our velcro patches are great if you need to remove and reapply patches. Our velcro backed patches come with both the hook and loop sides. The hook side is sewn to the back of your custom made patch.
Plastic Backing
Our plastic backed patches are nice and rigid meaning the patch won't curl. Your patch will feel more solid and the plastic coating protects the threads underneath. Plastic backed patches have a more sturdy feel than a regular sew on patch, but these are not iron-on backings.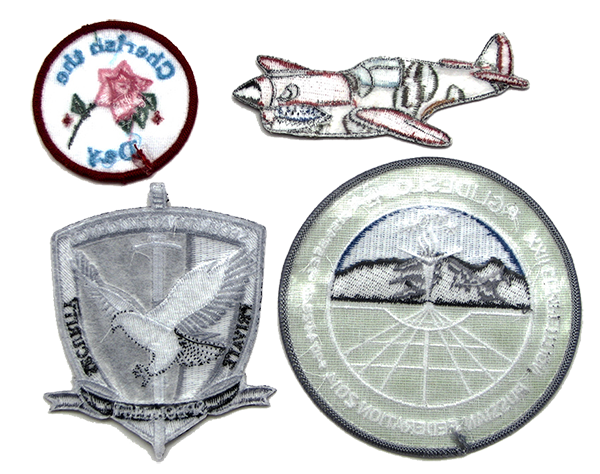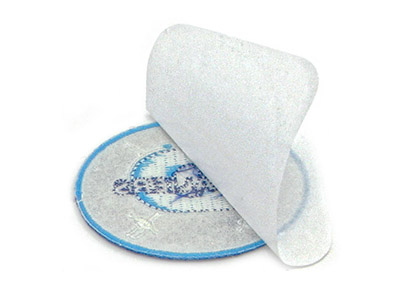 Peel and Stick Backing
This adhesive backing is best for short term use or for patches that will just be used once. The bond is not permanent so the patches can be peeled and removed if necessary. Peel and stick backings are definitely the easiest to apply to any surface.
Whether you have a design ready to upload or just a rough idea, our artists will help finalize your patches. Fill out the form below to get free pricing and free professional artwork. There's no obligation to buy!
Frequently Asked Questions
Why Order Custom Patches From Us?