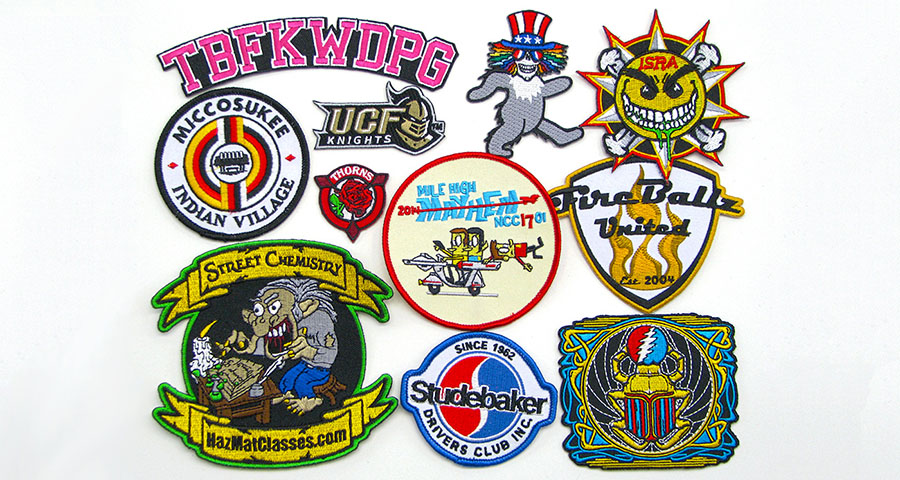 Custom patches make the perfect souvenir. Sold at concerts and other music festivals, they are used to highlight musicians and the overall experience a person has listening to music live and in person. Patches can be sewn, ironed onto or attached to an article of clothing, a hat or bag with Velcro.
Embroidered patches are lightweight and durable which makes them easy to care for. They can be washed over and over again without being damaged. In fact, that's what makes them so ideal. They are the perfect accessory because of their attractive appearance and unique message. Who doesn't want to remember the summer they spent following their favorite bands on tour?
Serious fans love their memorabilia. They collect anything related to their favorite musicians and bands. Custom patches are among these objects because they are compact, personal, and meaningful. They typically contain information about a rocker, the band he or she performs with, the name and dates of the tour as well as the cities that he or she is playing in.
If you are a collector of music memorabilia, you most certainly want to start picking up custom patches wherever you go. If you're a musician or band looking for a way to raise funds, consider creating a patch to help you do just that. Use our free quote form to send us your idea. We'll send you a free price quote and full color digital proof to look over. Once your design is approved and paid for, we submit it to the production department for manufacturing. This gives you plenty of reasons to order your concert patches from us.