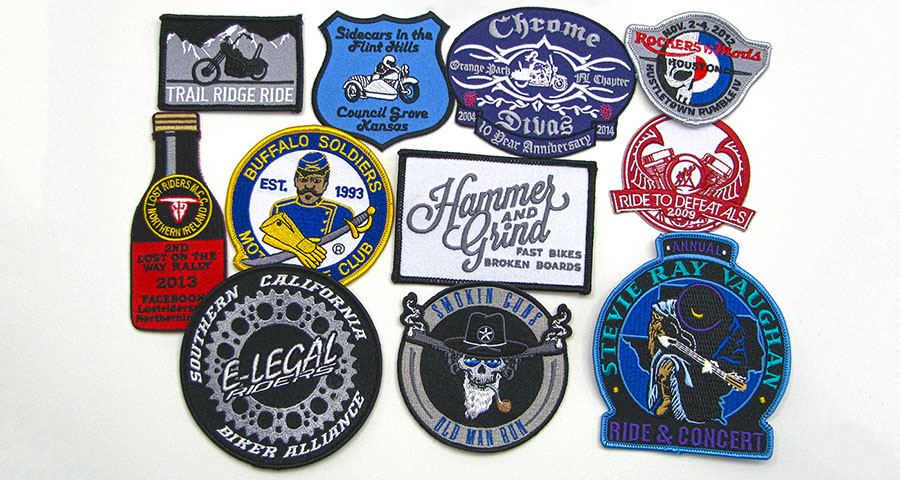 Bicyclists around the nation meet and ride together for different reasons. Sometimes a ride is scheduled to welcome a new member to a club and other times it's to raise funds for a worthy cause in the cyclists' community. Whatever the reason, members love to ride their bikes in the city as well as the countryside. It helps them keep in touch with nature, make new friends, and keep in shape.

Custom patches are great items for your bicycle club to purchase. They're durable, long lasting, and versatile. In fact, there are many uses for custom patches. Here are just a few that might work for you and your fellow bicycle enthusiasts:

Create a custom patch to welcome new members. A thank you gift goes a long way in making new bicycle club members feel appreciated. They can sew or iron-on their patches to an article of clothing and wear it out on rides so others can see it.

Use patches to promote a special event like a bike rally. If you want to draw a crowd to your event, you can create custom patches that tell the date, location, and time of the rally. This helps generate interest in the event and gets people to be supportive of your bicycle club.

Sell custom patches to raise funds. If you want to raise funds for new equipment, special trips or a worthy cause, you can have custom patches created and sell them online and at bicycle club events. This is a great way to get the public involved with a worthy cause and at the same time thank them for their support.

Fill out our free quote form or send us an e-mail with your idea. Our trained artists will turn it into digital artwork for your approval. There is no obligation to buy so get started now and see what your custom patches could look like!