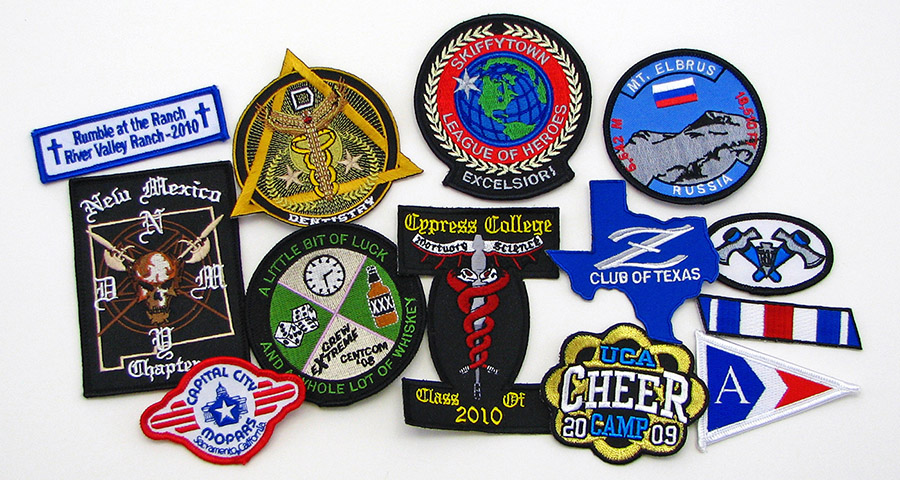 If you have a student or employee that's done an excellent job, why not award them a special gift like a custom patch? The highly valued items are rich with personal meaning and sentiment. Not only that, they're fashionable accessories that add a certain level of excitement to apparel, hats, and bags.

Custom patches are created with your employees in mind. They can feature your mascot or logo and be traditionally shaped or cut-to-shape depending on your preferences. Patches are the type of item that people notice. If you want to give your students or employees the recognition they so richly deserve, order patches and hand them out accordingly. The gesture will be remembered and appreciated.

We offer 75% and 100% embroidery options for our customers. We also have the following edges: 75% with merrowed edge, 100% with merrowed edge, and a heat cut edge. The different backing styles you have to choose from are: no backing, PVC backing, iron-on backing, peel and stick backing, Velcro backing, tuxedo clip and safety pin attachments.

Fill out our free quote form to get started. You can also view examples of the patches we've made to get some inspiration. There's so many ways you can make your custom patches unique and memorable. If you need suggestions, ask a Signature Patches sales professional for advice. Their knowledge and expertise will astound you.
Email your ideas and questions to info@qualityembroideredpatches.com. You can also call 1-800-952-0305 toll-free. We're here to help you every step of the way. Take advantage of our free artwork and design services. Your satisfaction is of utmost importance to us.