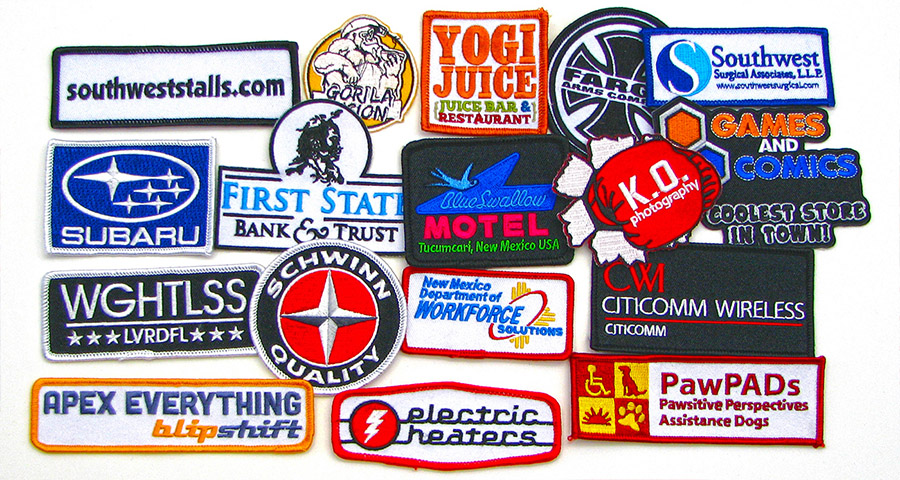 When you're looking for a custom patch manufacturer, you want high quality and low prices. All too often, it's impossible to find both of those in one place. Plenty of places offer high quality – at a high price. Plenty of other places offer low prices, but shoddy quality patches you don't want to be known for.That's where Quality Embroidered Patches can help! We are a provider of top quality patches. And unlike some of our competitors, we supply custom patches at prices everyone can live with. To get started simply e-mail us your idea or fill out our free quote form. You can upload artwork, enter quantity and size and get an instant price for your custom patches. Whether you just have a rough sketch or completed artwork, our team can turn your design into custom embroidered patches. We will send you a digital proof for you to review, there's no obligation to buy so why not see what your design could look like!
When you think about quality, price, and service, customizing an online patch is an easy thing. In recent years, online suppliers have become the preferred supplier of various custom made patches and PVC patches. Before the Internet had even emerged, the local embroidery shop was the only way to manufacture custom patches. You had to bring them your design – and it needed to be completely ready for embroidery – then you wait for production. They had administrative expenses, including utilities, rent or mortgage loans, personnel, equipment and supplies. Although larger online patch manufacturers also have these costs, they have a larger group of domestic or international customers to expand them.
A custom patch manufacturer can also use economies of scale when purchasing supplies, equipment and other necessary goods and services. Local custom patch suppliers often limit the size of orders they can handle. They have no equipment or staff to handle a large number of custom patches orders. Limited equipment capacity means that even if a small store accepts your bulk orders, the production speed will be slow. You may need to wait for a while to complete the entire order. If the machine fails, you may need to wait a long time to repair it. On the other hand, an online patch manufacturer can use high-speed advanced production equipment and multiple production lines to handle high-volume production. That way you get your custom patches as soon as possible. Get started today by filling out our free quote form!