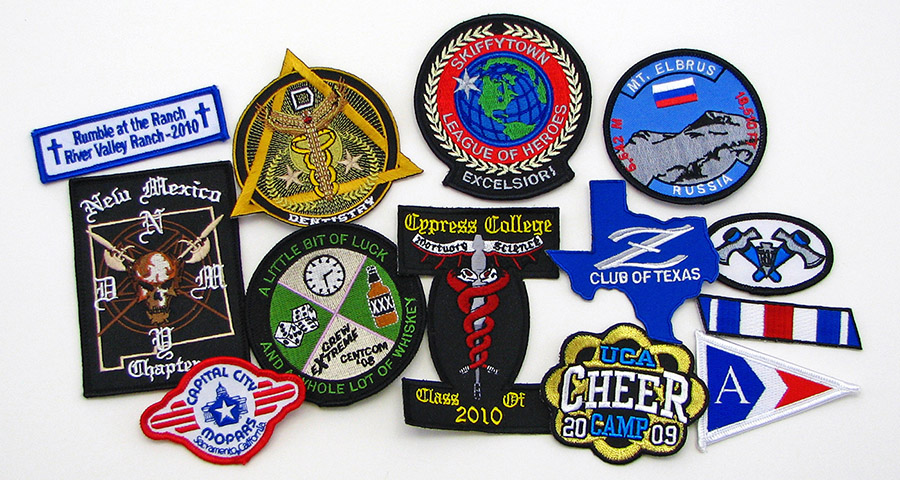 It's not hard to design great-looking patches for uniforms, jackets, vests, backpacks or any other use. At Quality Embroidered Patches, we're happy to work with you to create the ideal size, shape, and style for your specific patch needs. Our graphic artists are the best in the industry. They can take anything from a simple drawing to a fully finished design and craft patches you'll wear proudly. Everything else starts with the basic patch. Once you've selected the size, shape, thread colors and twill color, it's time to consider additional custom patch options to make your patches look even better.
Custom Patches Online
Creating custom patches online is easy. All you have to do is fill out a free quote. Send us your design and tell us how many patches you want to order. We'll reply within 1 day with a price and a production proof of your patch. Request any changes and order online or by telephone. If you don't have a design, we can help create it for you, most of the time for free.
Lowest Price Patches
When you're shopping for custom patches, you want high quality and low prices. All too often, it's impossible to find both of those in one place. Plenty of places offer high quality – at a high price. Plenty of other places offer low prices, but shoddy quality patches you don't want to be known for.That's where Quality Embroidered Patches can help! We are a provider of top quality patches. And unlike some of our competitors, we supply custom patches at prices everyone can live with. To get started simply e-mail us your idea or fill out our free quote form. You can upload artwork, enter quantity and size and get an instant price for your custom patches. Whether you just have a rough sketch or completed artwork, our team can turn your design into custom embroidered patches. We will send you a digital proof for you to review, there's no obligation to buy so why not see what your design could look like!